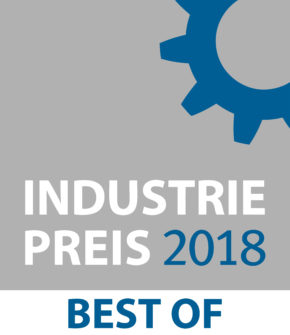 For yet another year, we are again proud to be the winners of the "Best of" industry award 2018!
Once again, our top product, the INKAS® product configurator, is among the best in the "IT and Industry" category this year, too.
This award-winning product enables all users to configure multi-variant products in a tailor-made, simple and quick manner. As an integral part in variant management, it simplifies the work of product managers, sales and marketing employees.
A great honour, proving once again that our large and medium-sized industrial customers have made a good choice by using INKAS and its many functionalities as well.